"Popup Dungeon" is a video game produced by Triple.B.Titles after a Kickstarter that allowed developers to raise about a hundred thousand dollars, a paltry figure if we think about the cost of other productions. The title, found on Steam, will allow us to face dungeons, full of random encounters, history, adversity and adventure using our imagination. Have you ever seen Green Lantern, Yugi, Red, an internet troll and a dog enter a dungeon? Get ready to do it.
Forge your character as if it were a weapon
"Popup Dungeon" presents itself immediately for what it is, a game in which we will face dungeons using rogue-like mechanics, but allowing us to create objects, moves, enemies and even the protagonists of our adventures. This very important mechanic, although it seems optional, will become more and more useful as we continue with the campaigns (in-game or created by players). The best way to grow within the game is to create something more powerful, forcing players to be both players and designers of their gaming experience.
For those who don't want to deal with this part, which remains fun, full of possibilities and satisfying, the game allows you to download other players' creations.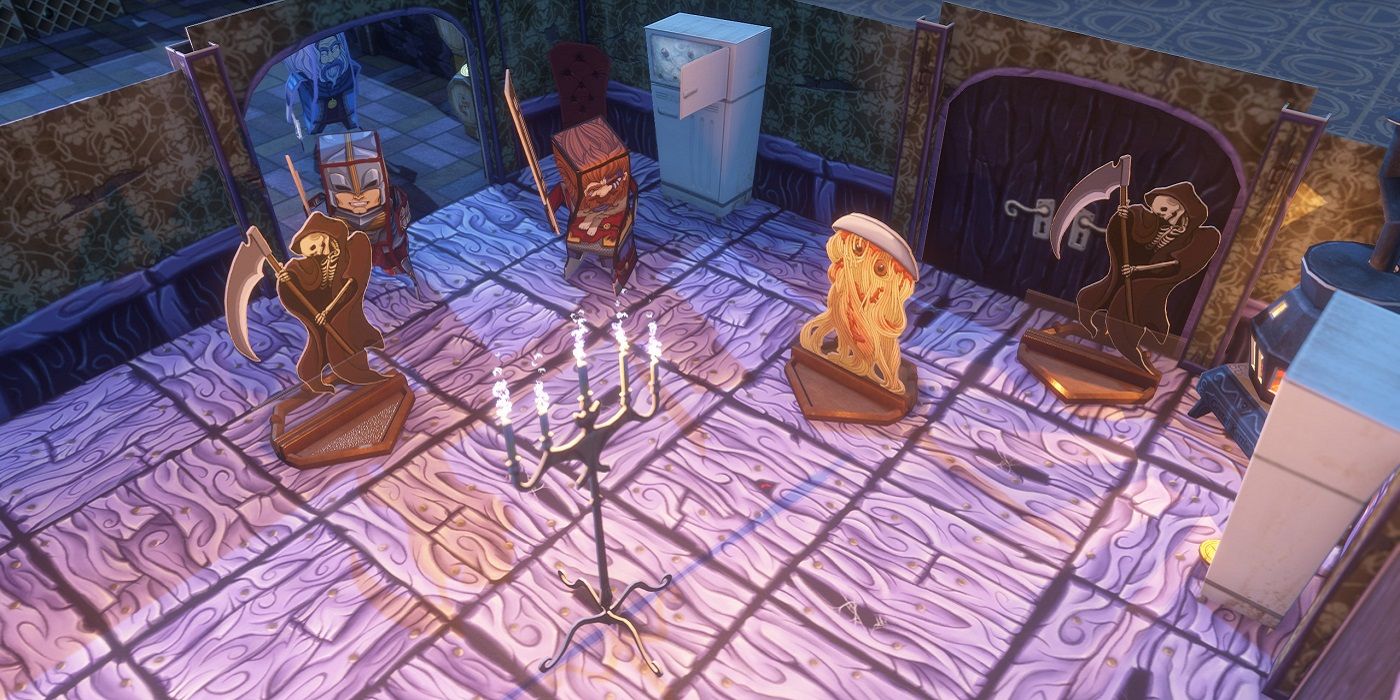 Breaking of the fourth wall
Our greatest allies in this game, in addition to our imagination, will be the bat in charge of the tutorials and bossfights of the game and the great and insane wizard, master of the tower in which we will be invited, who will invite us to bring memes, angry streamers, our creativity and all our stubbornness in the title. The game does not speak to the characters we play but to ourselves, who we call ourselves "Gamers" and presents itself as a challenge. Without knowing it, the player ends up becoming part of the game itself, since as we are pointed out, "each creation becomes part of the whole".
This continued breaking of the fourth wall is palpable in every aspect of the game, from the commands written on the walls, to the choices available in the campaign, to the jokes of the npc.
The charm of replayability
Like all rogue-like games, replay value is an integral part of the gaming experience. In this specific case, what comes naturally to do is try different combinations of characters, between the basic ones and the downloadable ones thanks to the other players, combined with the different levels and monsters presented by the game.
A great support
The developers love their title and often and gladly during 2020 have launched events dedicated to the holidays, seasons or other special moments of the year. In addition, reading some reviews made by Steam users, it emerges the great support given to players who have encountered technical problems.