"Bridgerton" is the new TV series produced by Shonda Rhimes, created and distributed on the streaming platform Netflix, based on the homonymous series of novels by Julia quinn. The first season of "Bridgerton" is made up of eight episodes, all roughly an hour long, which take us to the ballrooms and salons of London in the early decades of the 1800s. The series entertains without pretending to teach nothing but, nevertheless, among all the sex scenes present it remotely resumes the themes already treated by Jane Austen.
Setting
"Bridgerton" is mainly set in London, in an England where the presence of blacks was not only accepted in high society, and not as servants, but even exalted with noble titles. This fact at first could make you turn up your nose, already shouting at the scandals, the forced insertion of characters, etc ...
Let's stop all these dissenting voices immediately by talking about the fact that it's not "normal" even in the show itself. We are made to understand how the king, who unfortunately suffers from a degenerative mental illness, married a black woman of extreme intelligence and who bestowed noble titles on the best in society. All in all, this happened recently and the characters themselves note how fragile this balance really is. Fortunately, this takes racism off the plate, leaving us to focus on other issues.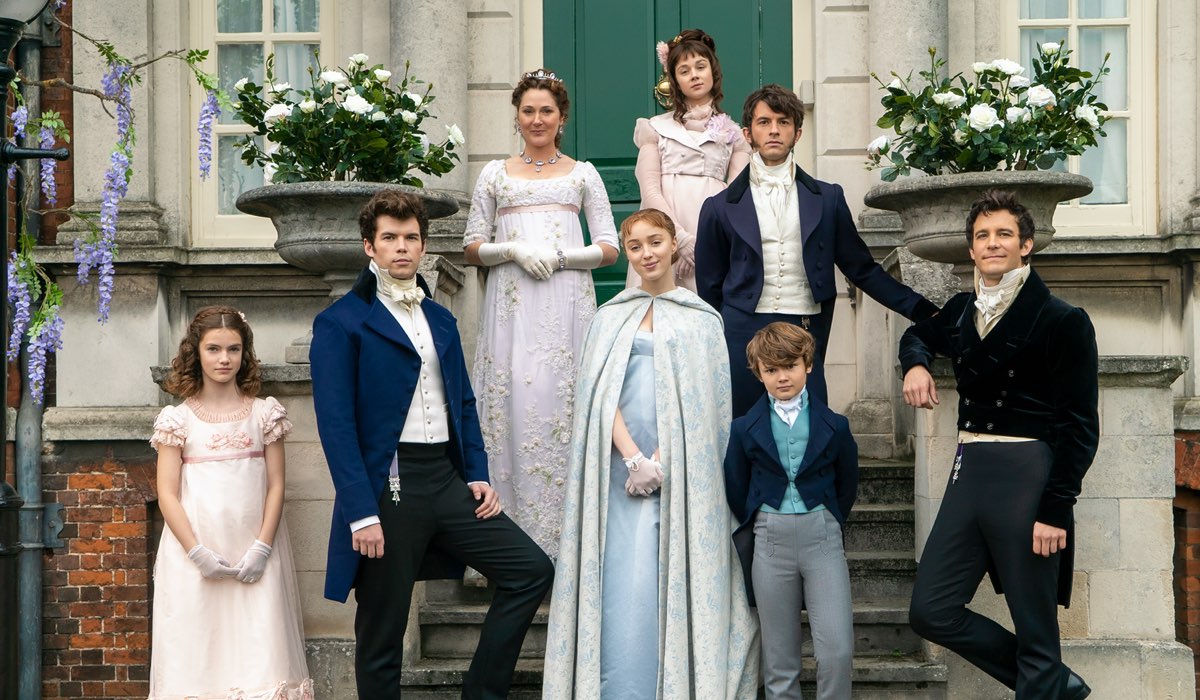 Themes and Synopsis
It is now known that a bachelor with a large fortune only needs a wife.

Jane Austen
The whole series revolves mainly around two families, the Bridgertons and the Featherington, grappling with the tough task of marrying their numerous daughters as soon as possible. The series allows us to enter the calculation games based on the London dance season and the country ones, during which a young lady from a good family should be introduced to the queen and high society and find a husband as soon as possible. Obviously the specter of not finding a husband lurks in all homes and a scandal could ruin marriage agreements with princes, kings, counts or marquises.
Moving to other social classes, the main theme is that of the necessary economic stability and how to ensure a lasting future. We see boxers and actresses fighting desperately to carve out a place of peace before the arrival of old age, where the careers of both these categories would be quickly cut short. The series allows us in this case to enter into the relationships considered the most scandalous, although for a gentleman and an actress being discovered leads to nothing more than some teasing, which could collapse the favor at court.
Hanging over all the protagonists and the Queen herself is Lady Whistledown, voiced by a very elegant Julie Andrews, a mysterious woman who through weekly pamphlets reveals the most hidden secrets and scandals of London's high society outspoken ... or on paper . Of course the identity of Lady Whistledown is one of the great mysteries to be solved, although there are many clues, and this can only recall the Gossip Girl series, which in a certain sense outlines the same themes.
Sex, relationships and marriages of convenience
The protagonists are chasing everyone, without exception, the coveted marriage for love that will make them live the happy ending they so long for. The young girls, however, have a sword of Damocles on their heads that is not indifferent, summarized in the need for an advantageous marriage with someone respectable. One of the protagonists defines this feeling very well when she states that marriage, for girls like her, is the fulcrum around which all life will revolve and that will define its value. Now, there is no need to have lived through such a situation to feel shivers of terror at the thought that a choice, or mistakes, made before the age of twenty could affect our entire existence. Between more or less veiled sex scenes, dances and passions, we should take a moment to recognize courage in all the women who have faced that period.
It is even more laughable if you think that these young women, who knew little or nothing about married and sexual life, could carry on pregnancies without even grasping the "how" it had happened. The theme of sexual ignorance is brought forward by many female characters of all ages, prompting us to reflect on how much information a young bride had to swallow and how easy it was to deceive them.
Another very important topic is homosexual relationships, of which unfortunately only one example is given, which are linked to marriages of convenience. (Usually) incredibly wealthy men who bond with women in a front wedding and then give their wives the freedom to live life as they see fit. All this to be able to enjoy a forbidden love in places where it can be expressed without shame and without hiding.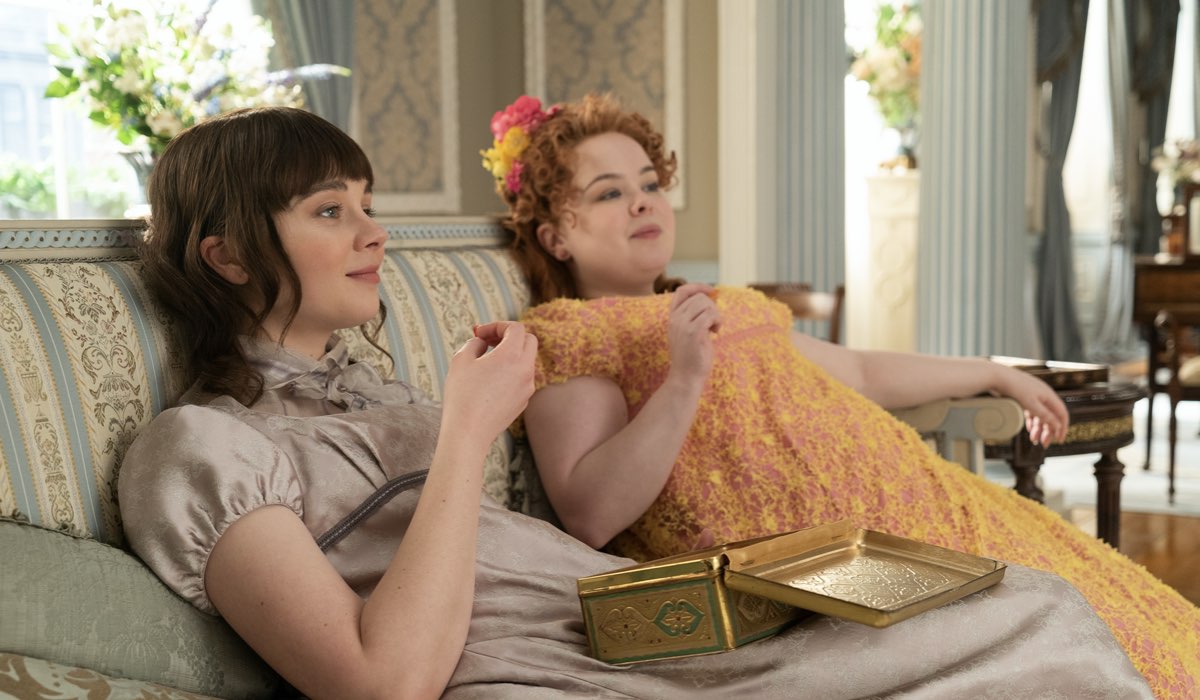 A very light series that deals with topics to think about
One of the things I appreciated the most about Bridgerton is the sheer frivolity of the events shown, which allowed me to reflect on the above themes between a dance and sex in the library between two newlyweds. While the way these themes are told is meant to entertain, horror and hypocrisy always find a way to emerge.